The weather is rubbish outside yet again, so I've been mainly indoors watching some of my favourite films, to try and get some inspiration to pull together some new outfits! I'm at the stage where I'm bored of trying to plan summery outfits around tights and big coats so thought I'd share with some of my inspirational icons of a few of my ultimate favourite films. If you've seen them you will see what I mean! I think I have something similiar to all of them in my wardrobe, I would love to be any of these girls, they not only do they dress cool, they are in my opinion the ultimate film babes. If you haven't seen any of these films, go watch now!
2. Natalie Portman as Mathilda in Leon.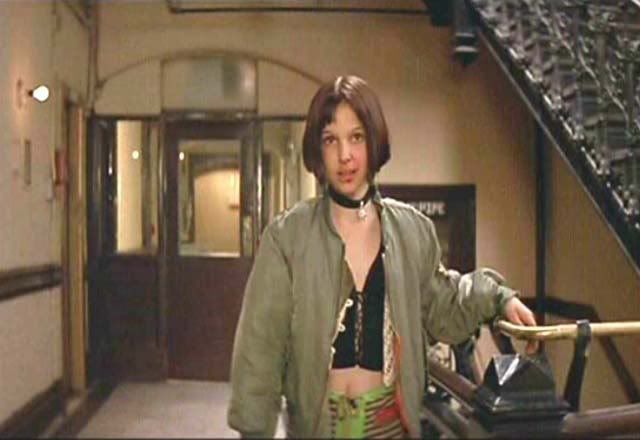 The coolest kid in a film ever, the best 90s wardrobe consisting of stripey crop tops, pattern shorts, velvet chokers, crochet cardigans and bomber jackets. I want it all! (in fact I think I do have some form of everything she wears).



3. Christina Ricci as Layla in Buffalo 66.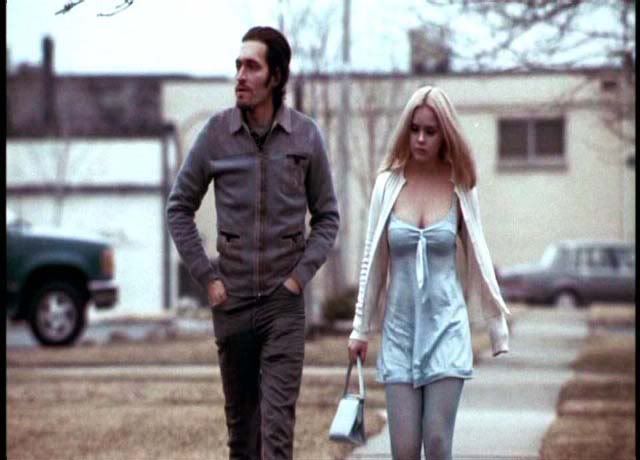 She may only wear one outfit the whole outfit in the whole film, but to get kidnapped by Vincent Gallo, I wouldn't mind either. I want her hair, and her figure it's so perfect. One of only a few babes that can pull of satin babydolls, in the day. Again another 90's amazing film. You need to watch it it's amazing-the ending is perfect.



4. Alicia Silverstone as Cher in Clueless.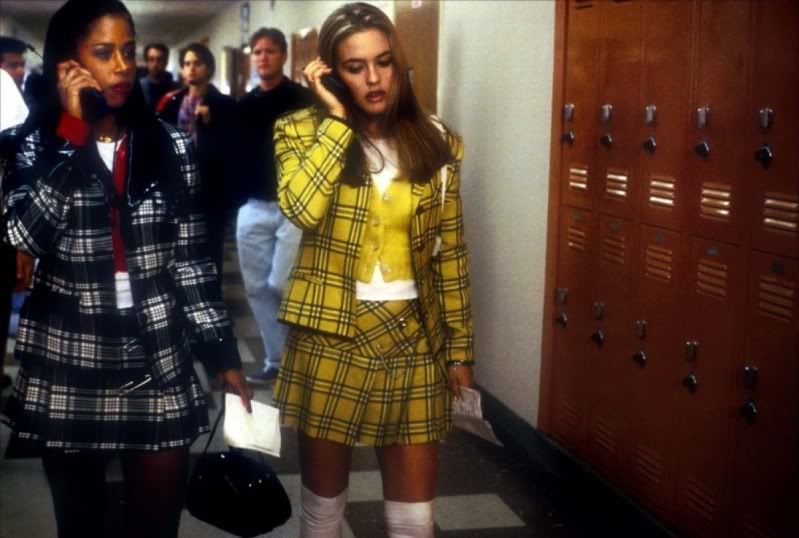 This is an obvious one for most, so I'm not gonna say anything but this: Who can pull of matching outfits better than Cher Horowitz? I wish I went to school in the 90's. I want to get more matching jackets and skirts/dresses! And I need a furry leopard print backpack like Dionnes. I know all the words to this film.



5. Kate Hudson as Penny Lane in Almost Famous.




Her jacket and glasses. She's my main source of inspiration when I want to try out a boho hippy vibe, I posted about my coat that was similar to hers before! I've read the book that the film was based on and the outfits sounded incredible! Lace, flares, velvet, sheepskin. Perfect. And Penny Lane is the ultimate band aid, and all round beautiful girl.



6. Liv Tyler as Corey Mason in Empire Records.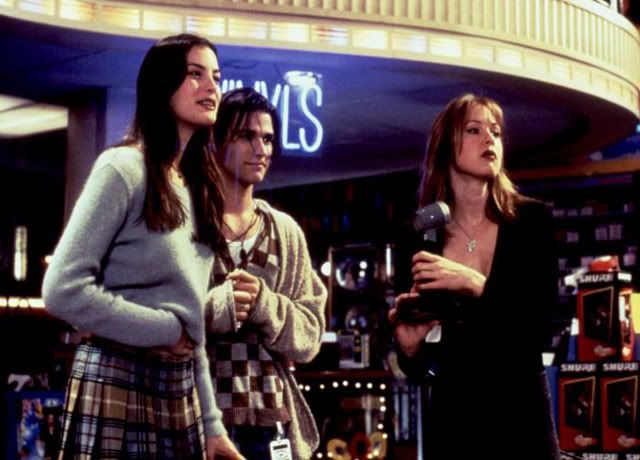 Liv Tyler at her coolest. She is so naturally beautiful! I actually got told I reminded someone of Empire Records when I used to dress more like this last year. Embarrassing. Cropped jumpers, plaid skirts and lace up boots. I will always love.



7. Patricia Arquette as Alabama Worley in True Romance.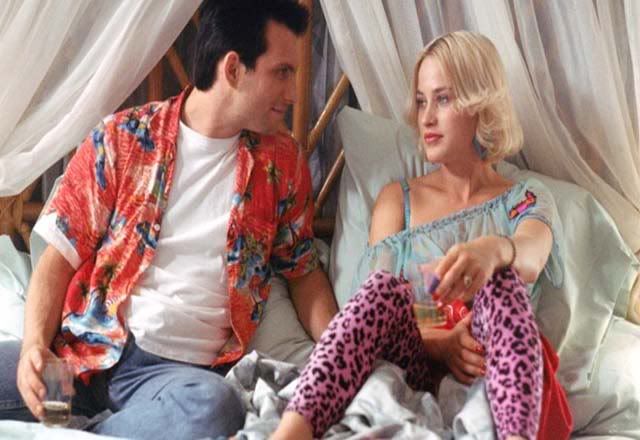 This is one of my favourite FAVOURITE films, if not my favourite, and although my style isn't remotely similiar to Alabama's, she is my ultimate film babe. Leopard print faux fur coats, pink leggings, peroxide hair and red lipstick, turquoise bras and those sunglasses. She is the coolest girl, and looks amazing in anything. Perfect. To be honest I think living in England is the only thing stopping me from stealing her style, I need to move to LA.

So this is pretty much where i get most of my style inspiration from, my favourite girls in my favourite films. Can you tell? Does anyone else do this? I wanna know everyone else's favourite film inspirations!
PS. I'm off to Great Escape in Brighton on Friday if anyone else is? xx