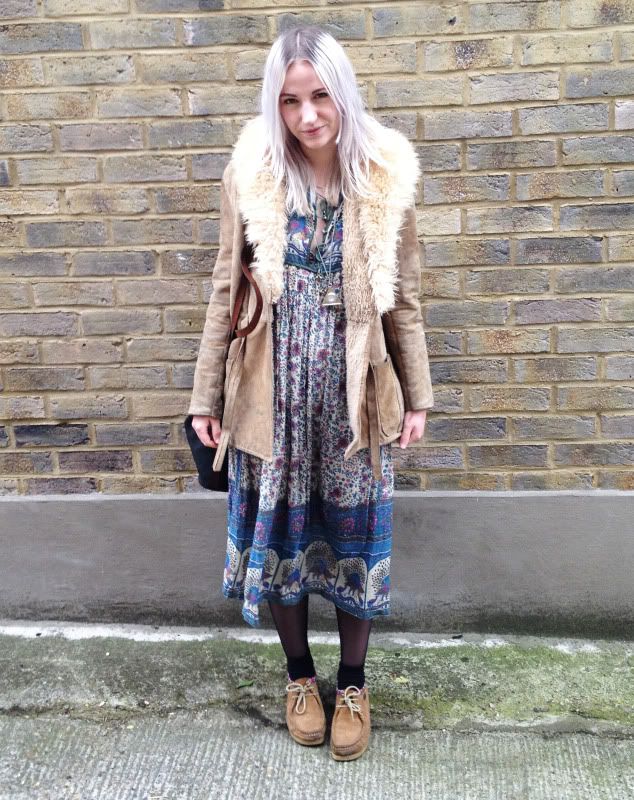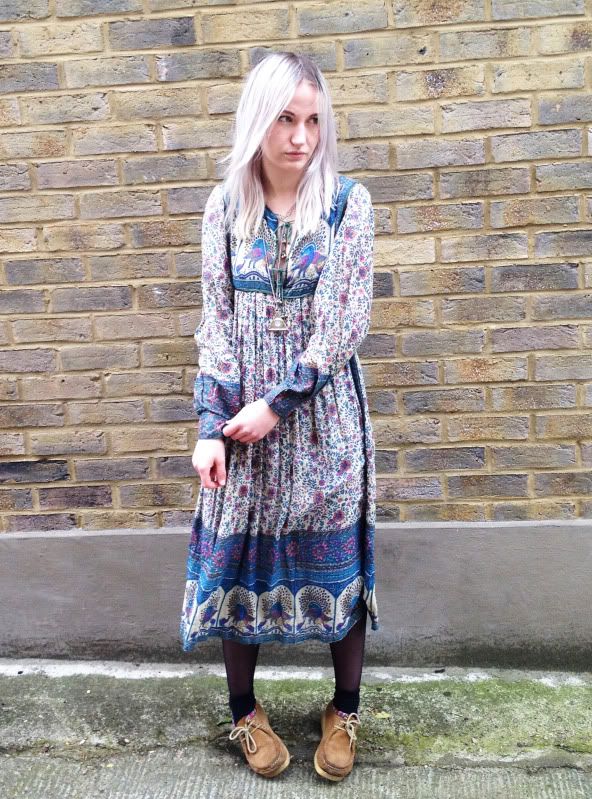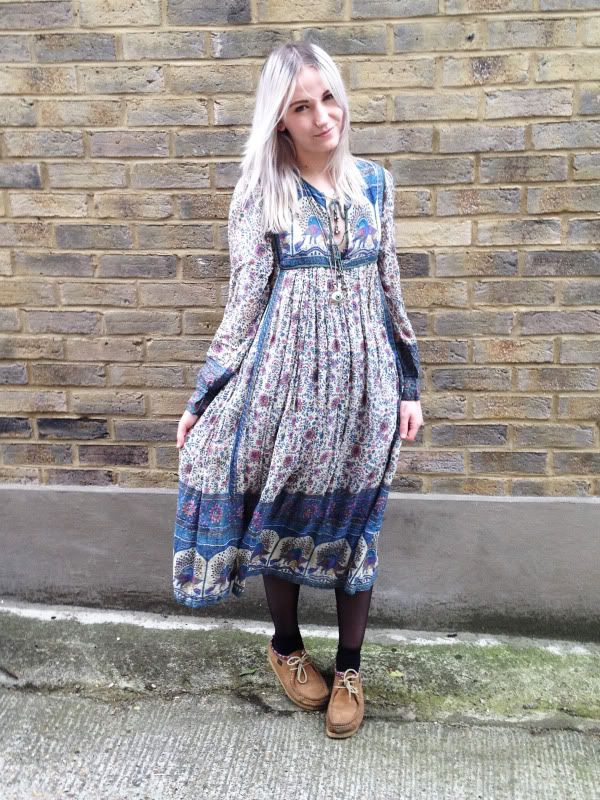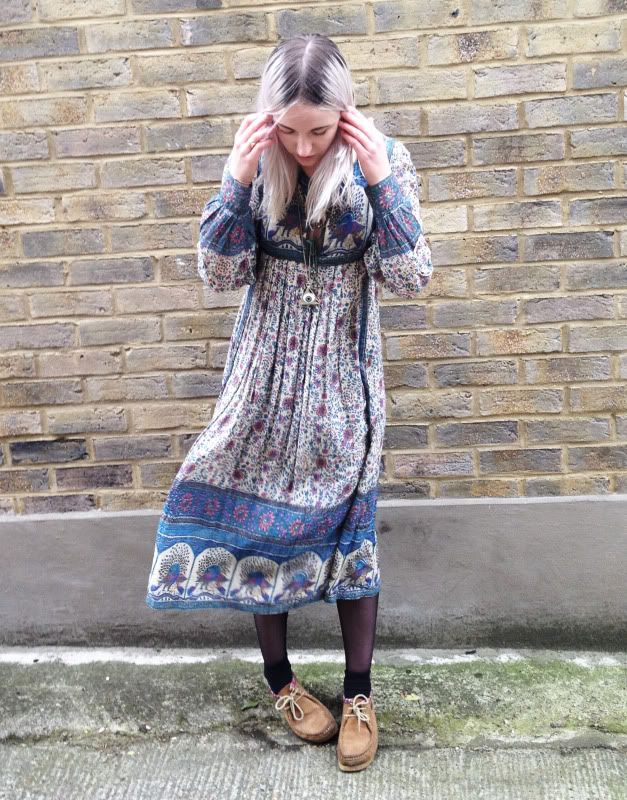 Today I'm wearing: Peacock dress: Charity shop, Sheepskin coat: Vintage, Shoes: Charity shop.
For some reason I thought this dress had elephants on it-and they are in fact peacocks! I'm going mad. Excuse the shoes-I only put them on to go the shop and thought on the way I really needed to take a picture of this dress! It's one of my favourites-it looks like something you'd pick up traveling in India or Thailand or something, and I'm glad someone gave it away so I could get the chance to wear it, as I'm not sure I would ever be able to afford to go traveling. It's also great when you just need something to throw on and with the coat I feel like I'm straight out of Almost Famous.
I also bought some silver hair dye from crazy colour the other day, and my hair has gone quite white! I like it though. Apologies for the roots-my hair is an embarrasment.
PS: I haven't had time to do any blog reading this week at all so I promise I will catch up with them all tomorrow/reply to comments etc. I feel like I'm missing out! xxxxx