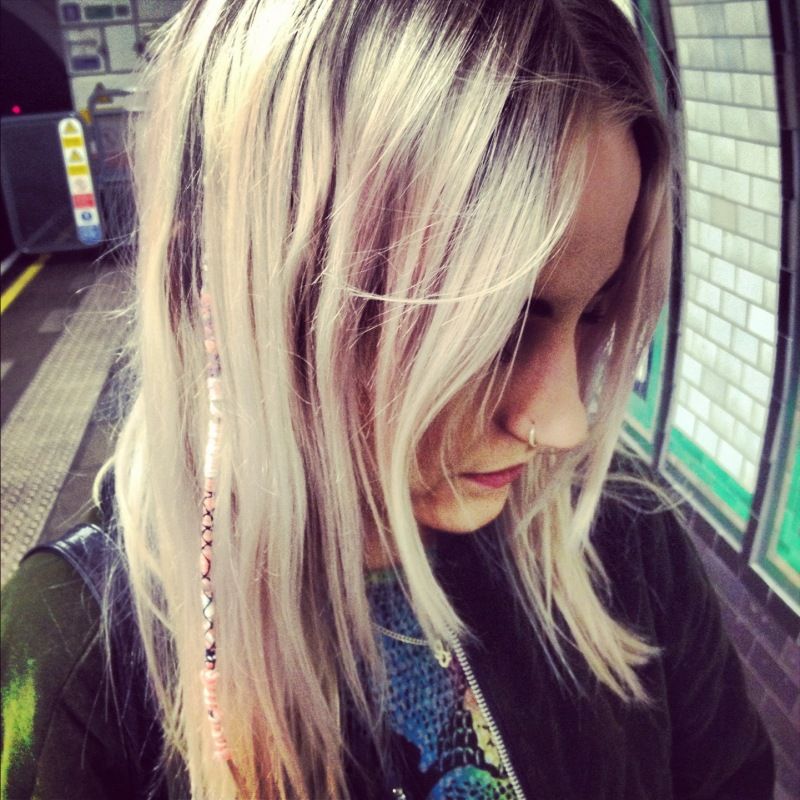 Ok, so following on from my hair wrap post, I figured out how to hair wrap this weekend! It's REALLY EASY. This one above actually only took about 15 minutes before I went out. When I was little I used to wrap my dolls hair all the time after teaching myself, and I actually remembered what to do!
so I thought I would do a mini tutorial on what to do, as I got great feedback on it! All you will need for your hair wrap is:
A selection of colours of embroidery thread or thread of similiar thickness. (I used 3 colours and then black for detailing) The thread has to be just over double your hair length.

Scissors

Elastic band to secure hair.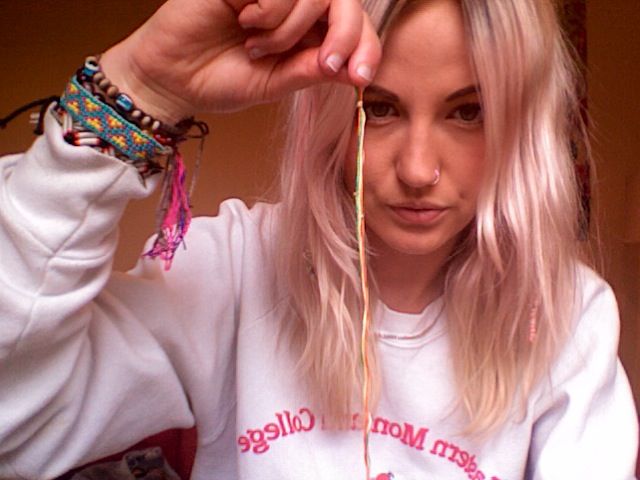 1. Ok, so first of all cut the thread just over twice as long as your hair you're wrapping is, then tie the ends in a knot. I've used 3 colours for this one-GREEN, ORANGE AND YELLOW. It's important to make sure you have a lot of thread as you will run out before the end if it's not at least double your hair length!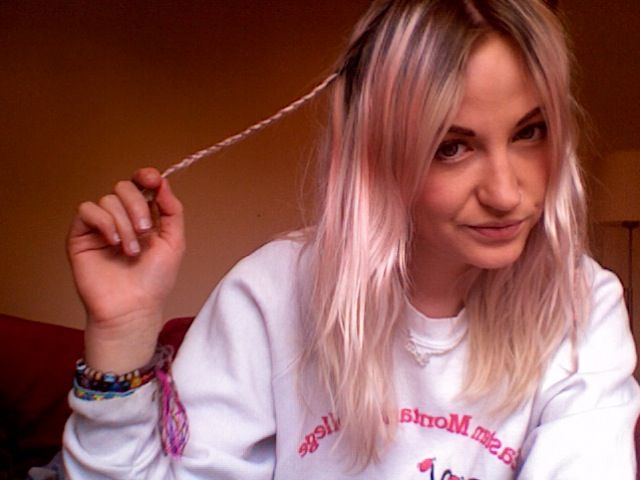 2.

Then take a small section of hair from slightly underneath your hair (just so you can't see the start of the wrap-I thought it looks neater slightly covered) Plait the hair, then secure with an elastic band.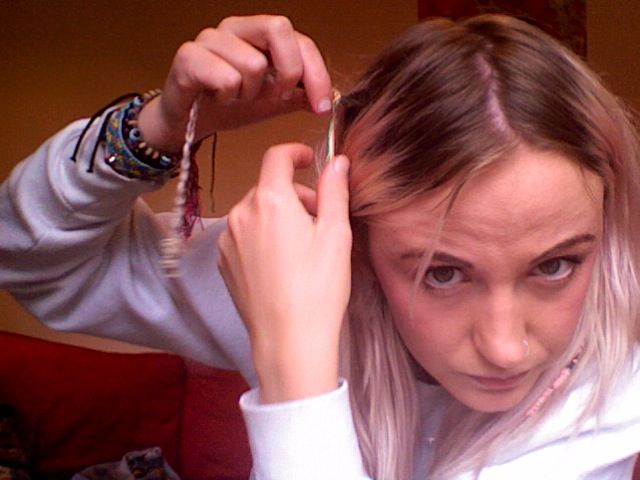 3. Then tie the thread to the top of your plait with a knot, making sure it is secure. There will be the ends of the thread visible but you will be wrapping the thread over it to cover it. NOW YOU ARE READY TO WRAP! (make sure the rest of your hair is secured away from the wrap as it is very painful when it gets tangled up with the hair wrap.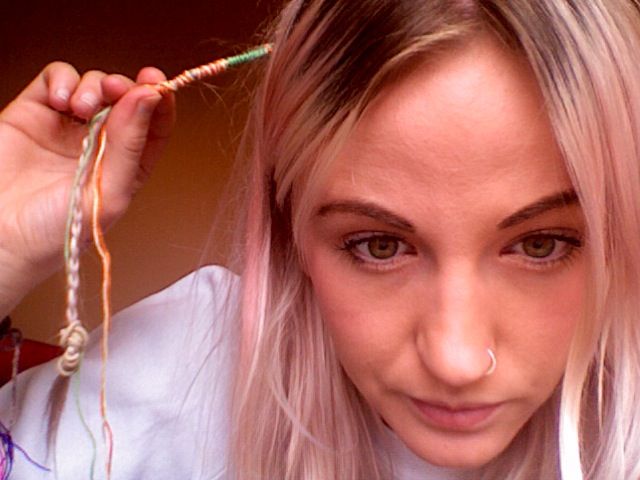 4. To wrap, take either one, two or all your coloured thread, and literally wrap it around your hair! Make sure you hold the colours you are not wrapping and the plait tightly as you will be wrapping the other thread over them. As you can see above, I started off by only wrapping green, then orange and yellow together.
Be careful-the thread is very long as can sometimes get tangled up at the bottom of the plait, which is annoying.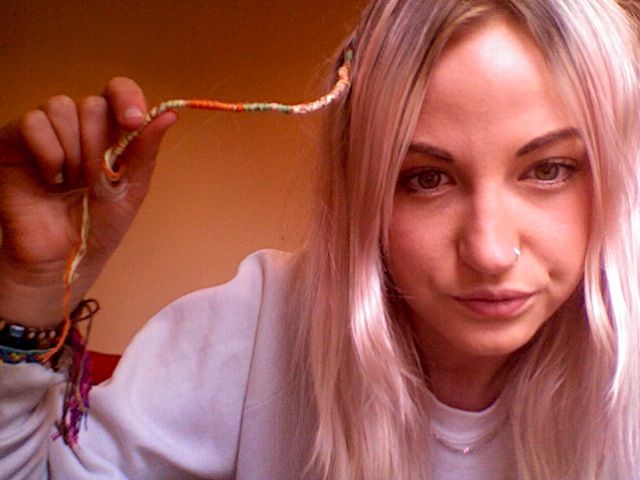 5.

After every section I did, I did a quick knot to secure it just in case, but you don't have to. It also doesn't have to be neat.In my reference from my previous post you could see some hair through the wrap and it wasn't tight, so I tried to be as messy as possible and tried to get some of the plait showing through. Try any variation you like on the wrap! I also left a bit of hair at the end of the wrap.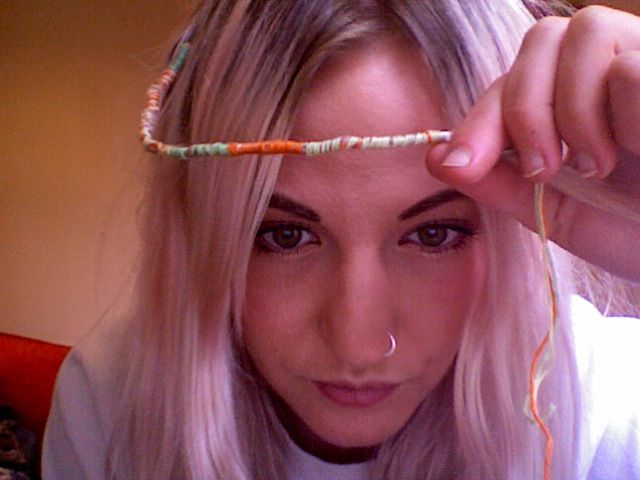 As you can see it's not neat at all!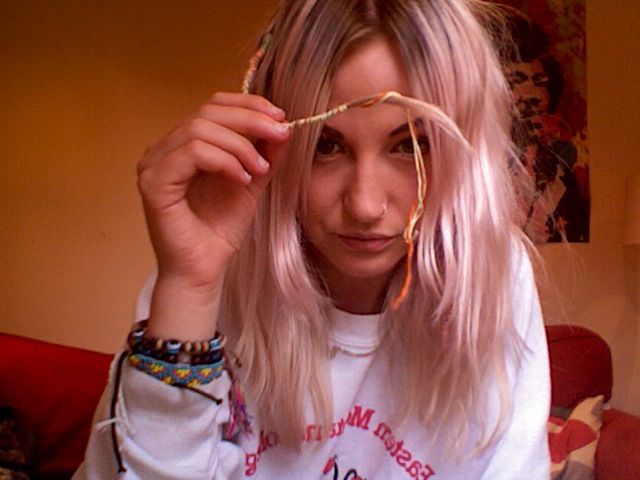 6.

At the end secure the wrap with a double knot. You will be left with some excess thread, I just cut mine off, but you can leave it if you want.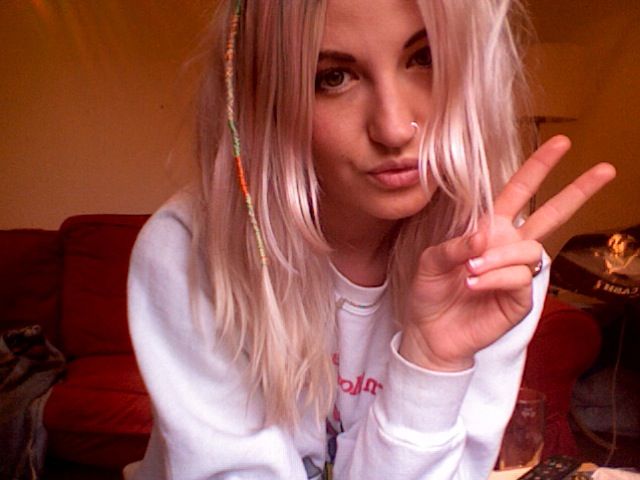 7.

TADA! Finished wrap.

OTHER FINISHING TECHNIQUES.....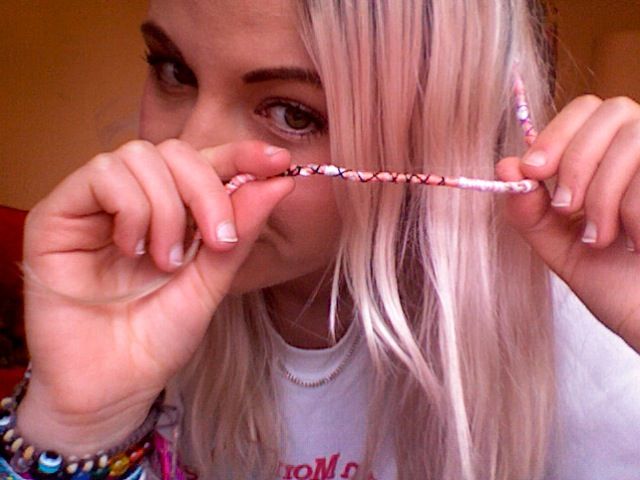 To decorate it you can add beads, charms, or constrasting thread. For my first one I got a thinner piece of black thread, tied it at the bottom then wrapped it up and down with a gap between wach wrap, so when you wrap it down it creates a criss cross, then tied it in a knot at the bottom and cut off the excess thread!

Wow mY first DIY tutorial thing YAY! I really hope this all makes sense! Would love to see any more hair wraps. Please ask if you have any questions! The next one I do I'm definitely going to add some beads or something, as well as maybe glitter thread?!

Also- be careful when washing your hair, as you don't want to ruin your wrap!
P.S: Sorry I look a bit miserable in these photos, was concentrating hard.