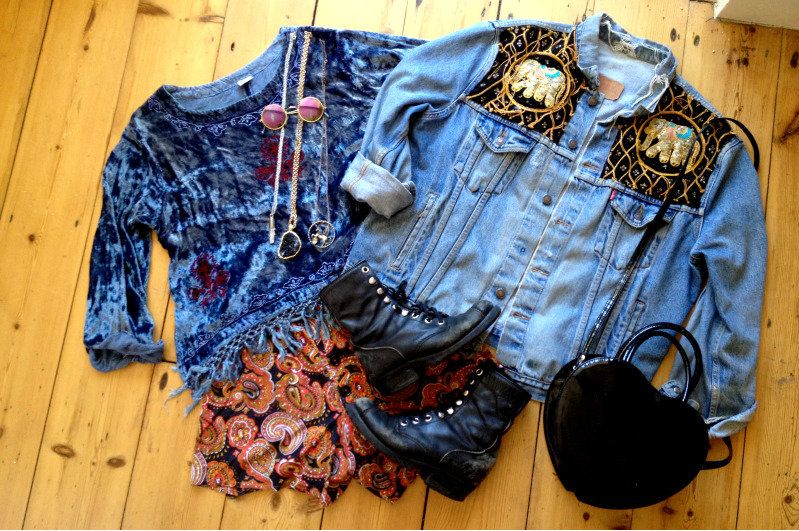 DAY ONE: Velvet top: Charity shop, Paisley shorts: Charity shop PJ bottoms, Boots: Ebay, Bag: Topshop via Ebay, Denim jacket: WAISTE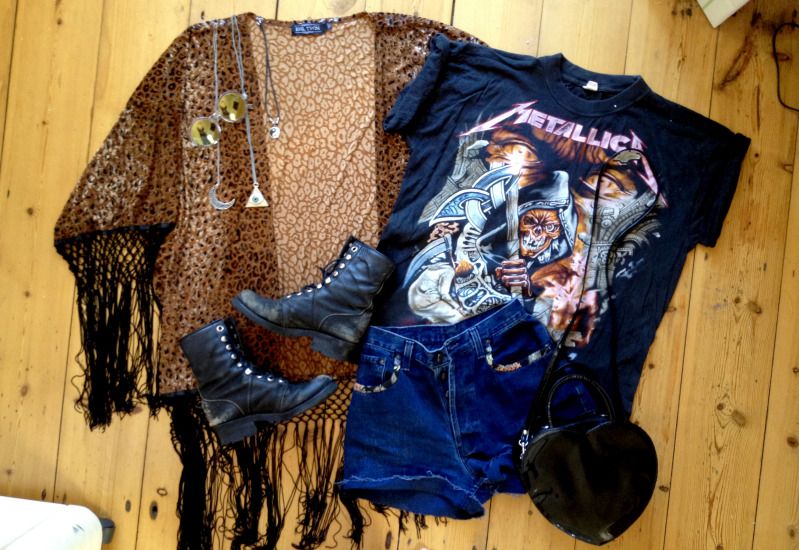 DAY TWO: Kimono: Evil Twin via ASOS (sold out), Boots: Ebay (actually wore DM's), Shorts: Charity shop,Metallica T-shirt: Vintage, Heart bag: Topshop via Ebay.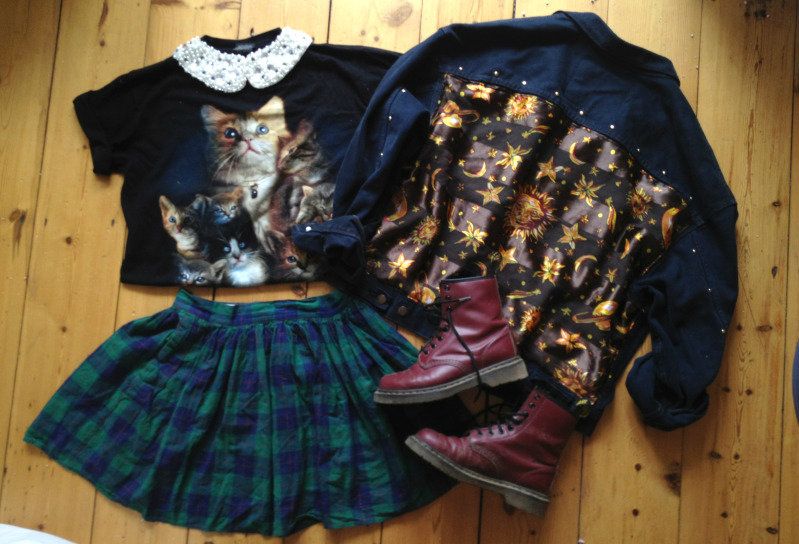 DAY THREE: Cat t-shirt: Ebay, Collar: H&M, Tartan Skirt: Vintage, Boots: Dr Martens, Denim jacket: WAISTE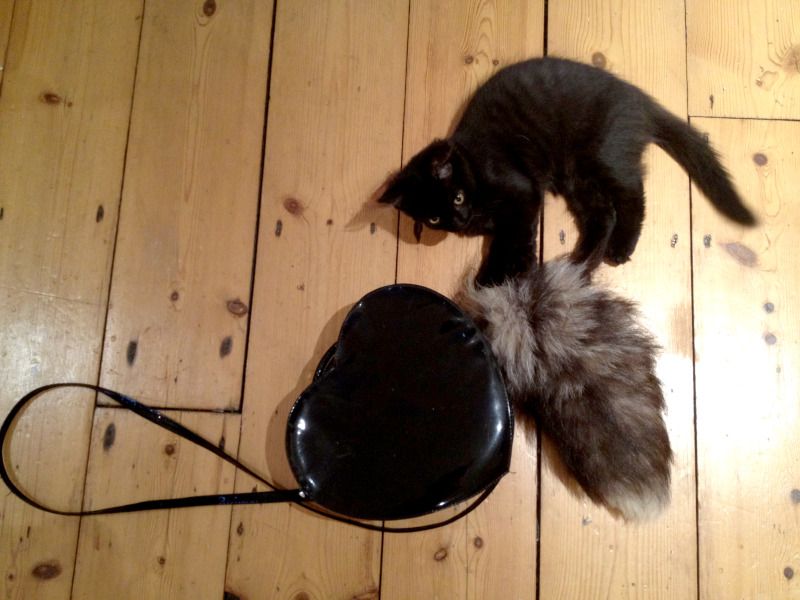 Hershy's got a new toy!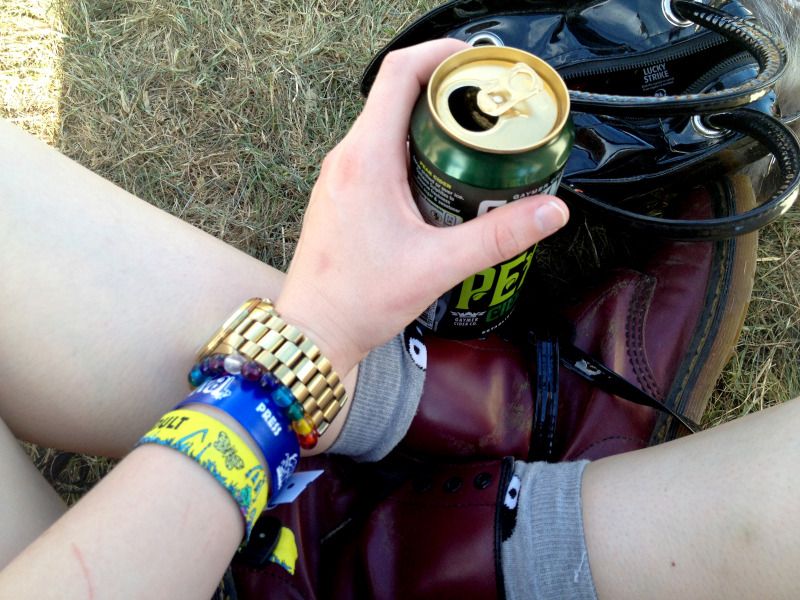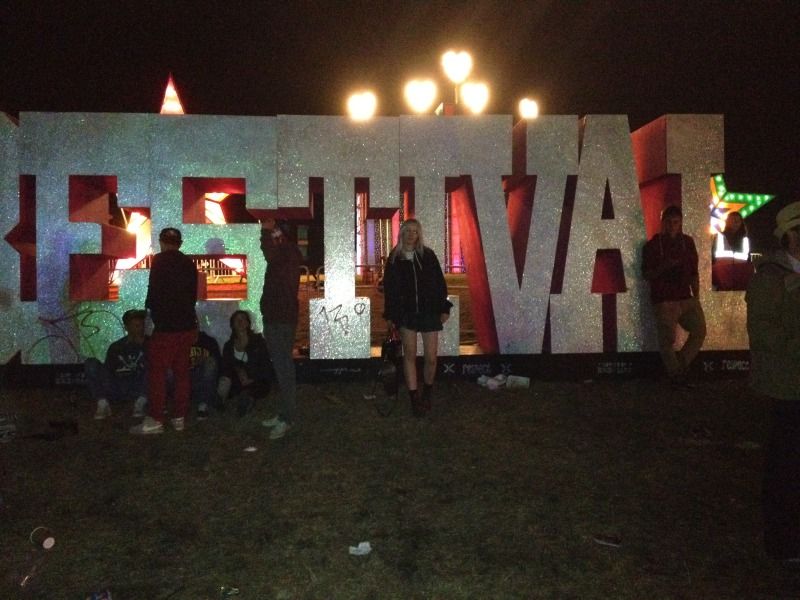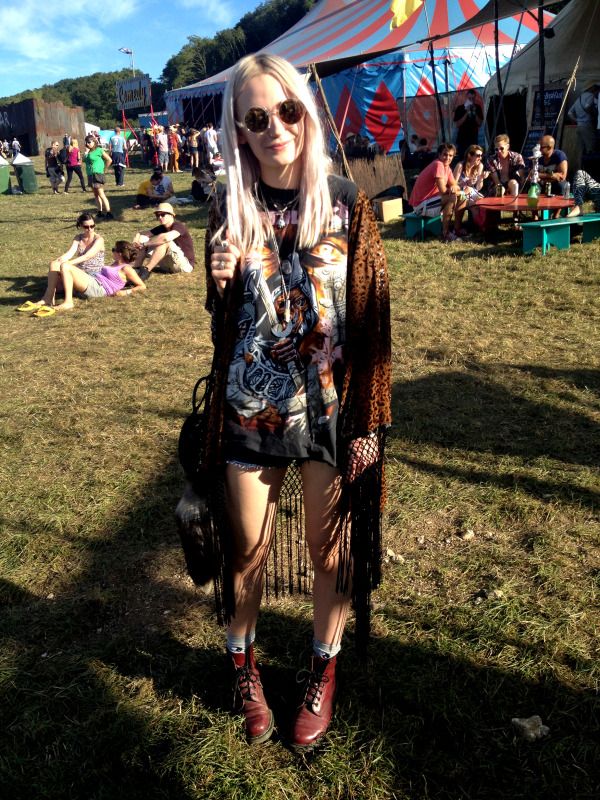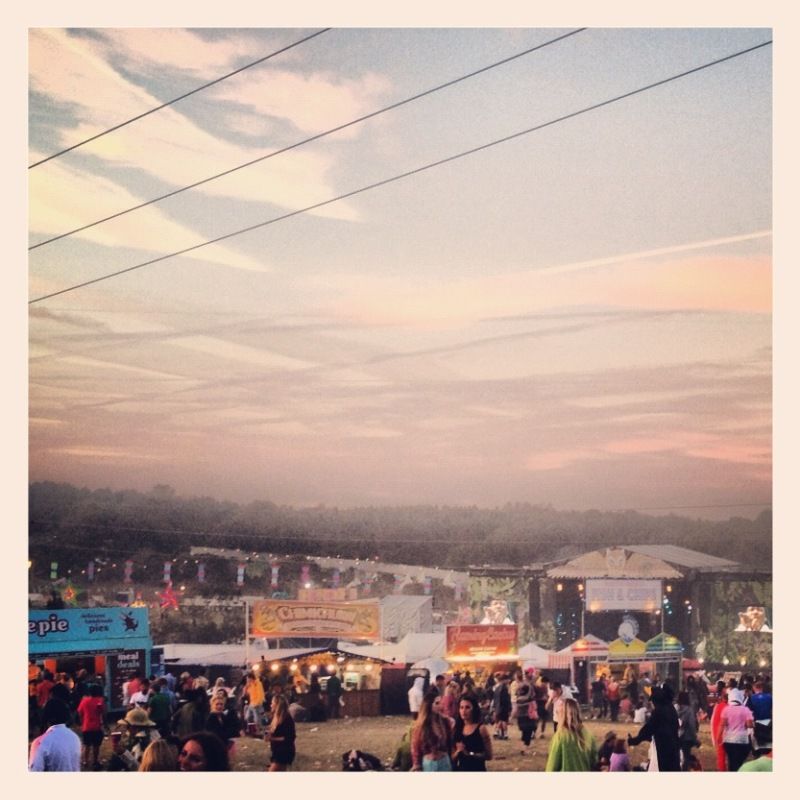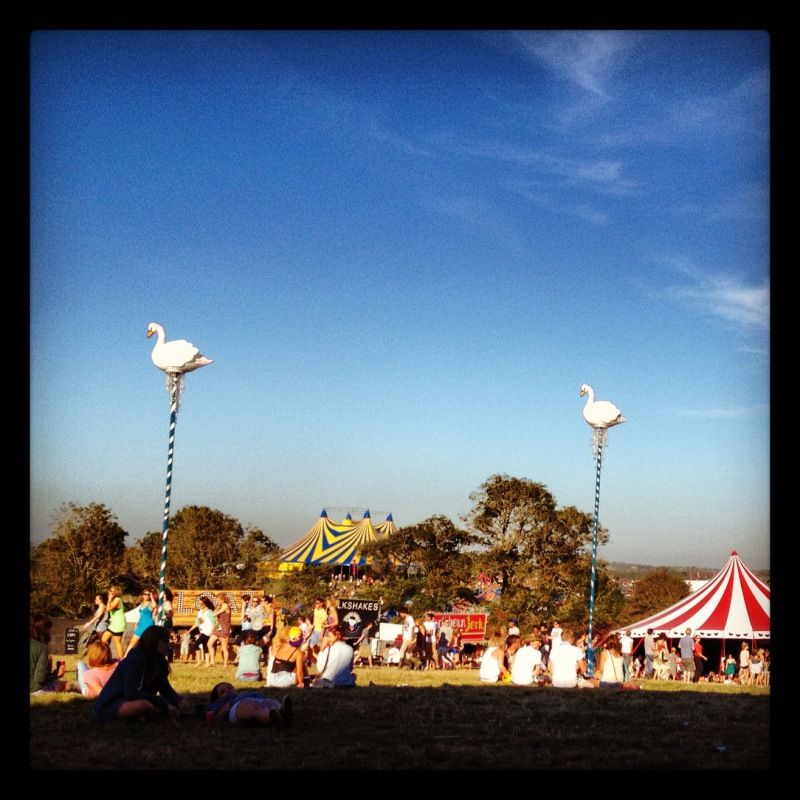 Ahh Bestival was AMAZING! I love it so much every year, it's my fourth one and it just keeps getting better! And the weather was beautiful this year! I've got full on Bestival blues at the moment. I think the best thing about this one was the fact I was lucky enough to stay at my boyfriends mums house which meant BED, SHOWER, CLEAN CLOTHES AND FOOD. I don't think I could have faced lugging my stuff down/up the massive hill again!
Unfortunately I didn't have time to dress up which was such a shame, none of the group I was with had time either-and we were all so sad about it as WILDLIFE was such a good theme! Saw some amazing costumes though!
Any way I'm so so so excited about Autumn now though, my absolute favourite time of the year, cannot wait to get my winter wardrobe out, start layering clothes and wrapping up warm. I don't know about anyone else but I am getting a little bit bored of tie-dye, crosses, crochet, floral etc, and staring at my summer wardrobe...until next year that is!
I've also got my new WAISTE collection shoot coming up in the next few weeks so will be super busy but very exciting and fun! Can't wait. Perfect way to get over my Bestival blues.