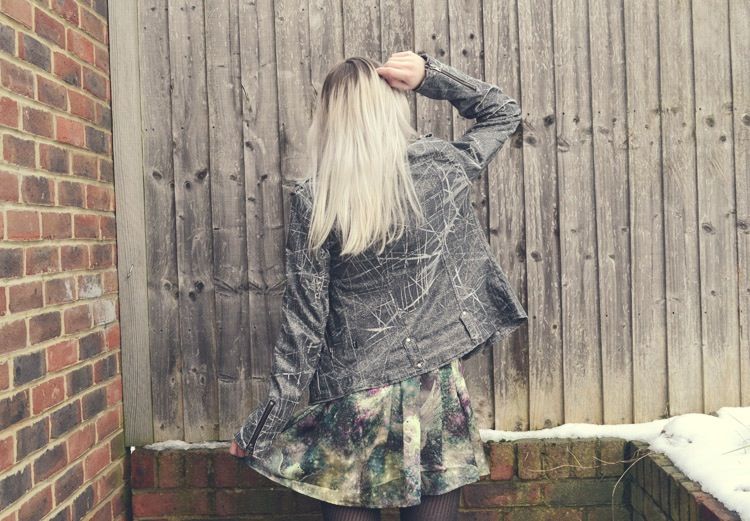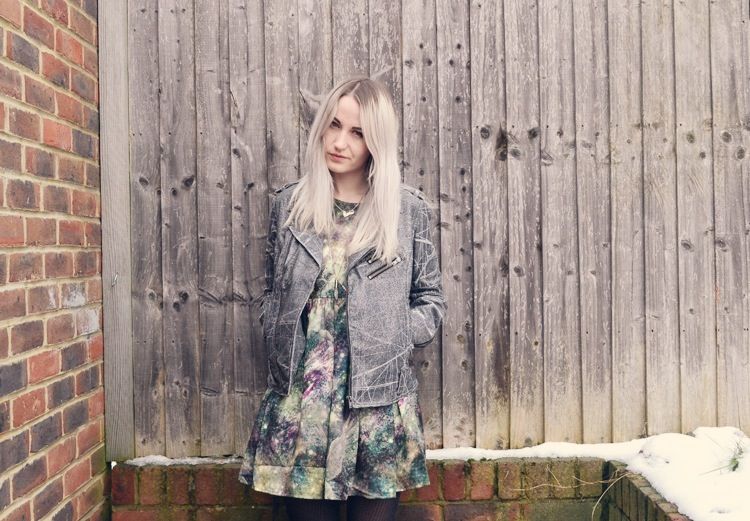 Jacket: Tripp NYC via ASOS, Dress: MinkPink via ASOS, Body chain: Rasberry grape, Crystal Necklace: c/o Tentative decisions.
HAPPY BIRTHDAY TO ME!
(Don't ask me how old I am-it's TOO OLD, SOBBBB.)
I think this jacket was made for this dress. I cannot believe how different it looks on the ASOS website compared to real life! And I think these necklaces completed the outfit perfectly.


I actually took these pictures before I left for New York to post as a scheduled post for my Birthday last Friday as this is what I wore out on the Friday night, but for some reason that didn't work so I'm currently writing this at JFK, waiting for my flight home and trying not to cry.
I really don't want to go back to reality. At all. Holidays forever. Although saying that I hope it's warmer in London than New York, it was so cold, I honestly thought I had frostbite several times. And fashion style (for me at least) in New York doesn't seem to be a patch on London, maybe it is just me, as I was desperate to find something great to buy with my Birthday money, however much I tried I couldn't find anything good/I wanted enough. The hunt for another Wildfox sweater proved unsuccessful-they only had limited amounts of their collection in hardly any shops, couldn't find any JC's I liked enough, in the end I gave up and I'm going to treat myself when I get back.
Other than that New York was incredible! So amazing-I actually ended up doing some filming for Nylon TV when I was there- so keep a lookout for that on the website!
Highlights included: the most ridiculous amount of shots in bars in Brooklyn for my birthday and not remembering anything, snowing on my birthday, the most insane red velvet waffles in Williamsburg, being a tourist and seeing the incredible view of New York from the Empire State building, MILKSHAKES, Times Square, Brooklyn Flea market, (the winter one was held in an amazing old bank building) THE LIST GOES ON.
I had literally the best time in the world, and couldn't have asked for a better Birthday. The next post will be a New York picture filled one!