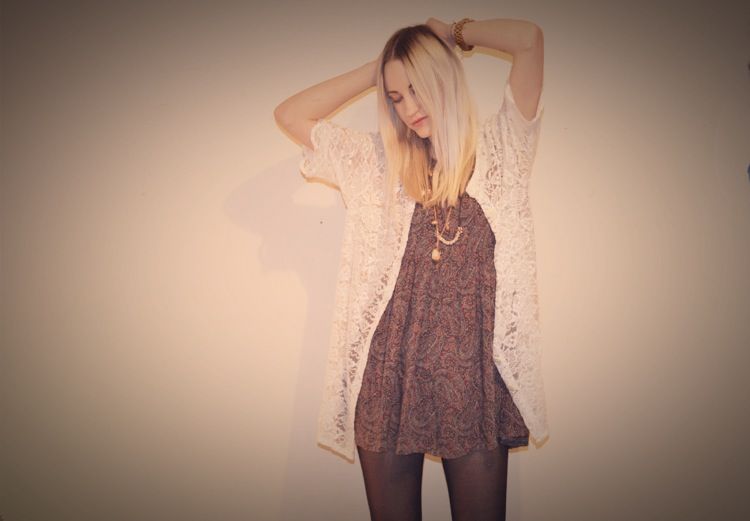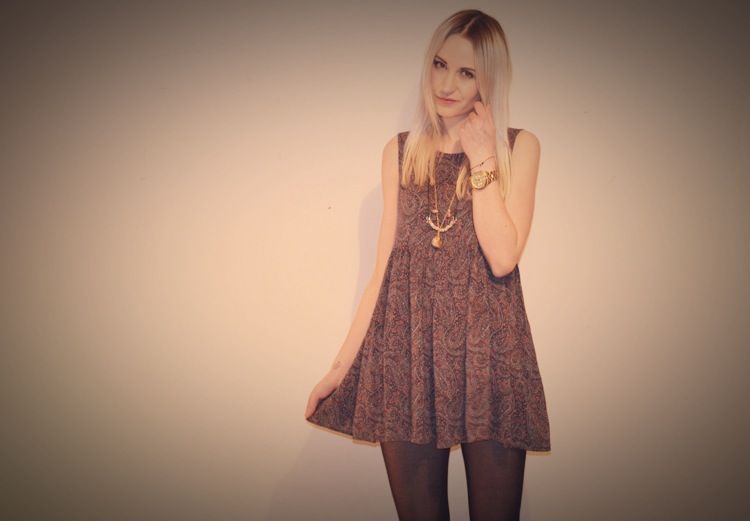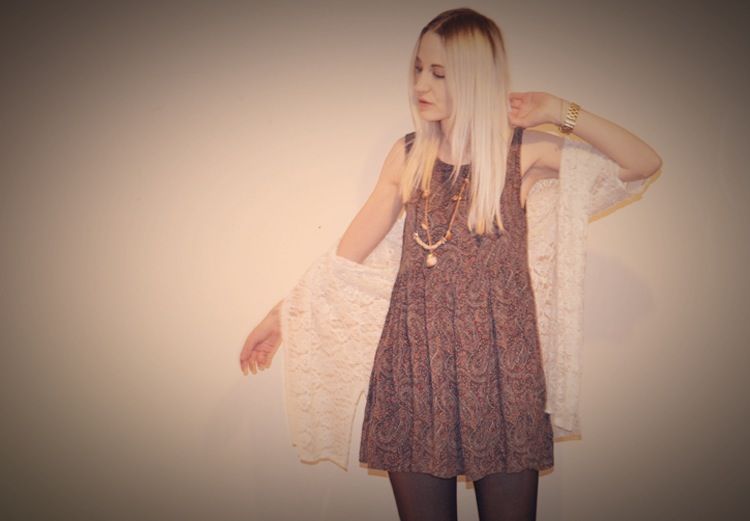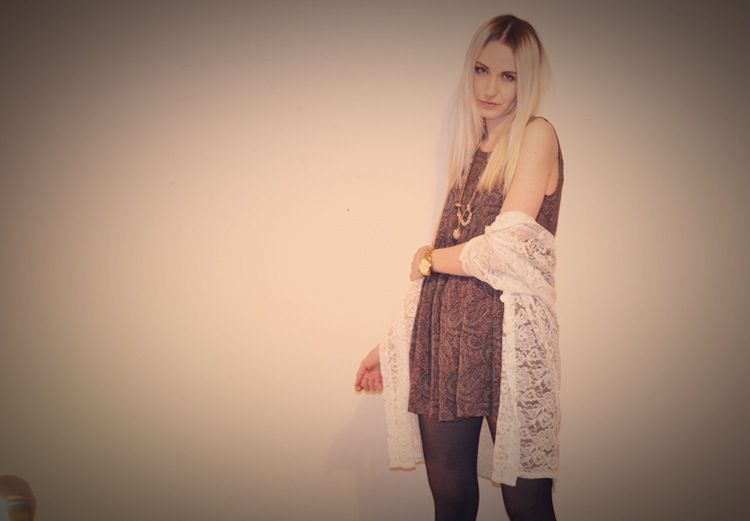 Lace Top: Charity Shop, Paisley Dress: MinkPink via ASOS, Necklace: Tentative decisions
This Minkpink dress is one of my absolute faves. I bought it from Asos in the summer and if I could wear it everyday I think I probably would. It's such a versatile dress, and the paisley colours and print are perfect. I usually wear it either with a sheer shirt underneath or t-shirt underneath or add a collar, And it looks awesome with this lace top thing (which I've never worn). Day three of wearing things I never wear!
Minkpink is one of my favourite brands (as I think it is most bloggers, or at least the ones I read daily) and the brand definitely has a permanent place in my wardrobe. I love how the majority of pieces from their collections look like vintage pieces, and I love how anything I buy from them just fits perfectly into my whole wardrobe aesthetic. Which hardly any brands do! To be honest, I've noticed a lot of their clothing is pretty similar to something I've picked up in a charity or vintage shop already! They are not that trend led as most brands,so I feel as though I won't get sick of the clothing after five minutes.
I've always found it tricky buying non-vintage or charity shop clothing, (as I love looking a little bit mental, and like no one else) but recently I have been buying brands a lot more, particulary boutiquey type ones, and I've found when planning outfits it is better to have a mix, I can't look like I've raided my nana's wardrobe all the time. I'm still unsure about jeans though...we will see...
OH BIG NEWS.... I GOT LOOKBOOK! My user name is: lookbook.nu/saralouisethomas or click on the banner to the right. Let me know yours! I'm still getting used to it.